Secure, Fast & Reliable Website & Email Hosting Services
E3 Consulting Services is an authorized reseller of high-quality hosting solutions from Newtek Technology Solutions and from OVH, Inc. We provide everything from full-service email to web hosting, WordPress, WooCommerce, Magento, VPS, dedicated and assorted other cloud products. Over the past 22 years, we've learned what works and what doesn't. We only work with the most reliable hosting companies offering the highest quality support and high end hardware, because you get what you pay for.
We provide highly-reliable server services with 24/7/365 support.
Authorized Hosting Services Reseller
E3 Consulting Services is an authorized reseller of OVH hosting services.  OVH is a global technology company trusted by more than 1.5 million customers. As of 2019, it was the third largest hosting provider in the world based on physical servers. OVH manufactures their servers, own and manage 31 datacenters, and operate their own fiber-optic network. Their infrastructure is built to optimize for stability, redundancy and availability. Real-time status, ping testing, and anti-DDoS—all ensure you stay online.
E3 Consulting Services is also an authorized reseller for Newtek Technology Solutions.  Newtek provides a complete range of managed IT services, shared hosting, VPS servers, secure private cloud hosting, full web ecommerce, and backup and disaster recovery solutions. With 20+ years experience, Newtek provides a secure and reliable infrastructure that offers unsurpassed levels of performance, speed, and network availability to satisfy the high demands of your website, data, and email needs.
Note: E3 Consulting Services only provides web and email hosting services for clients with whom we provide other contract services.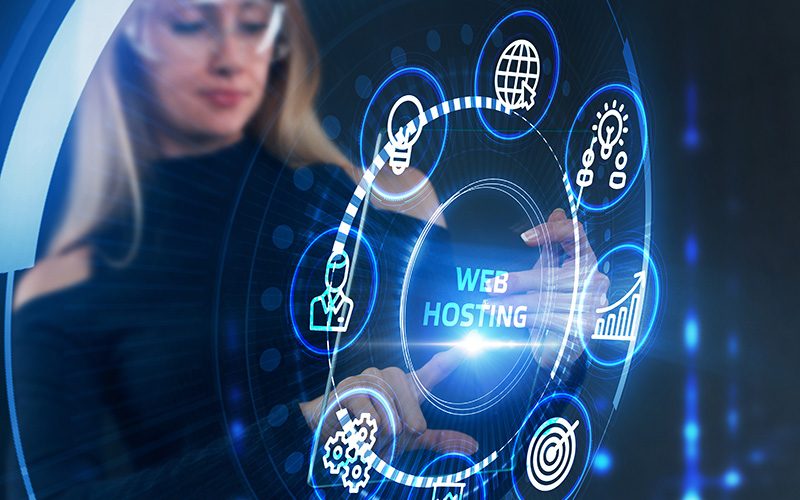 What is Web Hosting?
Web hosting is the generic name given to the business of storing a website for organizations or individuals and making your site's content accessible to people online. Every website takes up space on a physical server somewhere, and selecting a truly reliable, affordable, scalable web hosting provider is a daunting and overwhelming task, as there are so many options out there.
In a shared hosting service, one user shares a server with other sites and web hosting accounts. While these are cheaper, shared hosting is best suited to smaller websites that don't use a lot of bandwidth resources.
Virtual Private Servers (VPS) or Cloud hosting enable you to scale resources as and when you need them, rather than being restricted by the limitations of a physical server. They draw from a pool of processing power, memory and storage depending on your requirements. VPS usually take one physical server and allocated dedicated resources whereas cloud hosting take a bunch of servers and allocate resources across them.
With a dedicated web server, you have the entire web server for your own use, with significantly faster performance at the core of the offering. You will have to pay significantly extra though, and you'll be responsible for maintenance.