Local Search Optimization
Grow Your Business By Leveraging Google Maps Marketing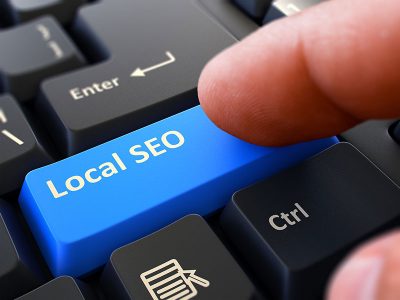 Every day, millions of local searches are made by prospective customers seeking your products and services. With the increase use of voice search in Google Maps and Apple Maps, "near me" searches continue to grow exponentially.
What does this mean for your local business? It means you have a gold mine of opportunity to bring in new customers by leveraging local search and marketing using Google Maps.
We Are Local Search & Google Map Experts
The question is, do you have time to solve the Google Maps puzzle yourself or should you call a Google Business Profile (GBP) expert? Since 1999, businesses have trusted E3 Consulting Services to boost their Google Map listing, get more phone calls, and increase form submissions.
Check out our Google Reviews to see what our local business clients have said about our SEO and Local Search marketing efforts.
Contact us Today for a Local Search Audit
We have substantial experience working with local businesses in the following industries:
Home Services (garage door installers SEO, plumber SEO, roofers, HVAC, electricians, etc)
Attorney SEO (local attorneys)
Health & Wellness (Dentists SEO, Home Care, Therapists, Chiropractors)
If you need a boost in your online business, give us a call today to start the conversation. Choosing a Local Search & Google Maps Marketing company should be carefully considered. We're never pushy in our approach; we provide information to you that will help you make an informed decision. Call us today at 218-326-0728 or fill out our online contact form.
Have a Suspended Google Business Profile?  We Can Fix it!
Do you have a suspended Google Business Profile account, or have questions about your GBP listing and want professional advice? We're here to help.
E3 Consulting Services has more than 20 years of experience helping small businesses in a variety of different industries with their Google listings and other marketing channels. If you need a professional marketing partner you can trust, give Eric a call at 218-326-0728.
What is Local Search?
When someone types in a popular search term for your business industry (example: building contractors grand rapids mn), there are multiple marketing factors that determine what businesses show up in the 3-pack listing like in the example below.
No one knows the exact algorithm Google uses to determine those rankings, but at E3 Consulting Services, we've developed a proven methodology that helps our customers get more leads and phone calls from local search and map listings.
According to Google Business Profile (GBP) guidelines, here are a few of the factors that can improve your local listing:
Sign up and verify your Google Business Profile (GBP) listing.
Optimize your GBP listing to 100%.
Get quality links pointing to your website from local sites in your area.
Positive Reviews and consistently responding to all reviews on Google.
Upload images of your business to your Google Business Profile listing (exterior and interior).
Post regularly to GBP's Google Posts.
Google Maps Listing Example